PENINSULA TENNIS ACADEMY ANNOUNCES THE OPENING OF ITS NEW TENNIS CENTER WITH 6 WORLD CLASS CLAY TENNIS COURTS + MINI COURTS IN PICTURESQUE AMBIENCE AT:
Rao Tula Ram College, 560, Benito Jaurez Road, West End Colony
Adult Playing / Coaching Facility and 6 am - 4 pm
Special Individualised Coaching for Juniors also

Professional Tennis Coaching for Juniors 4 pm - 7 pm
High Performance Advanced Coaching
To enrol contact: Peninsula coaches on court or call Peninsula office (10 am - 6 pm)
011-41550949/ 24335705, 9810461422
PENINSULA TENNIS CHAMPIONSHIPS 2019
OPEN TO ALL JUNIORS

Dates: 16 Nov to 23 Nov 2019 (Closing date 14 Nov 2019)
Venue: Indian Institute of Technology (IIT), Haus Khas New Delhi

These prestigious Tennis Championships are being held at the IIT to select young tennis champions! The Championships are open to all. Tournament Entry Forms are available at all Peninsula centres across the NCR and at the venue.
Events
Boys and Girls Under 6 Boys and Girls Under 8
Boys Under10 Girls Under 10
Boys Under 12 Girls Under 12
Boys Under 14 Girls Under 14
Boys Under 16 Girls Under 16
PENINSULA CENTRE AT DDA DWARKA SPORTS COMPLEX, SECTOR 11,
REOPENS AFTER RENOVATION WITH 4 WORLD CLASS SYNTHETIC COURTS

PENINSULA TENNIS CLINIC A Part of Road to Wimbledon Initiative
by Tim Henman (Former World No. 4), Goran Ivanisevic (Former Wimbledon Champion) and Dan Bloxham (Head Coach All England Club Wimbledon)

A special tennis as a part of the Road to Wimbledon initiative was held at the prestigious Delhi Gymkhana Club by Tim Henman, Goran Ivanisevic and Dan Bloxham. Over 125 lucky Peninsula trainees interacted with the tennis legends and got useful tips on their favourite sport!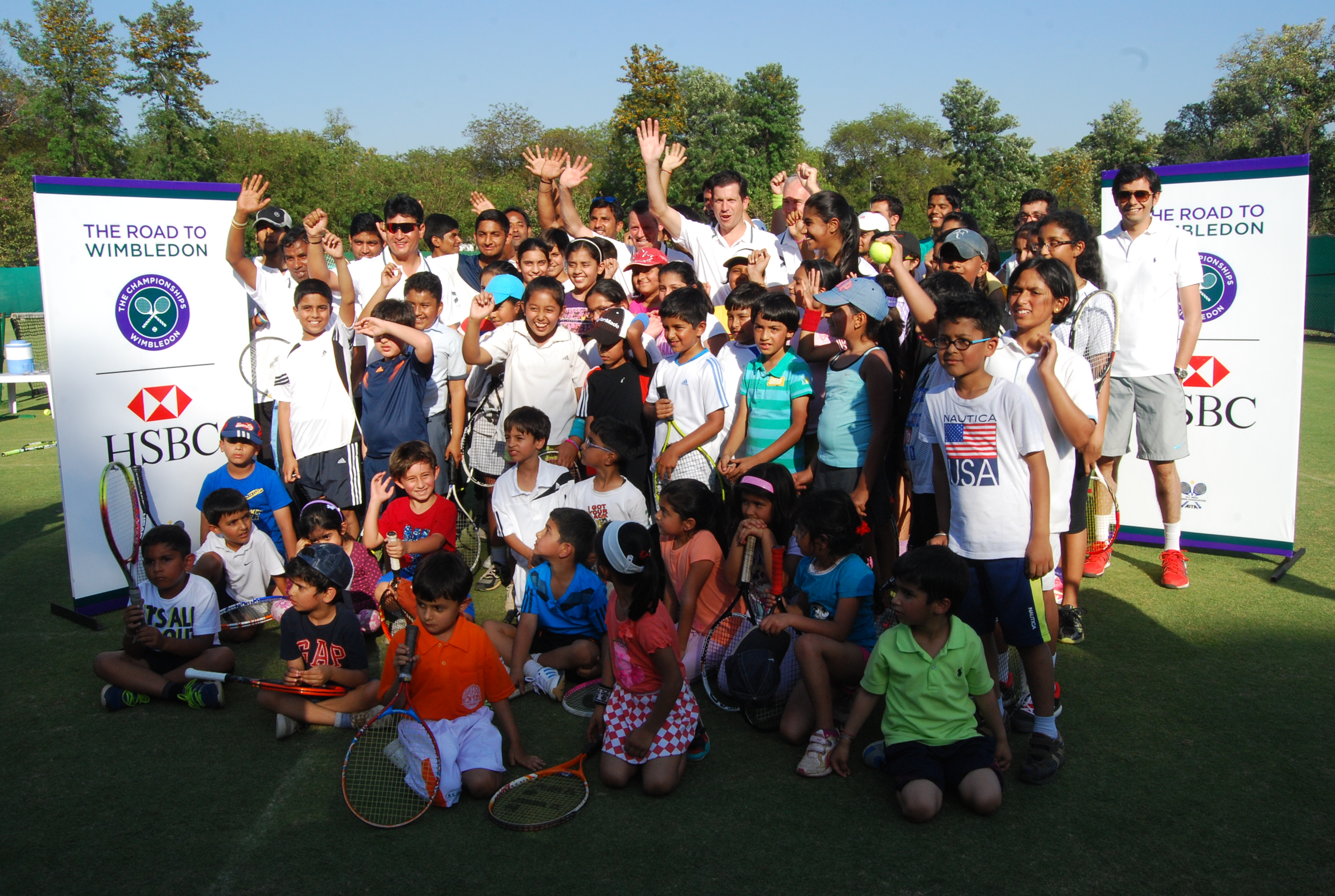 Peninsula Tennis Championships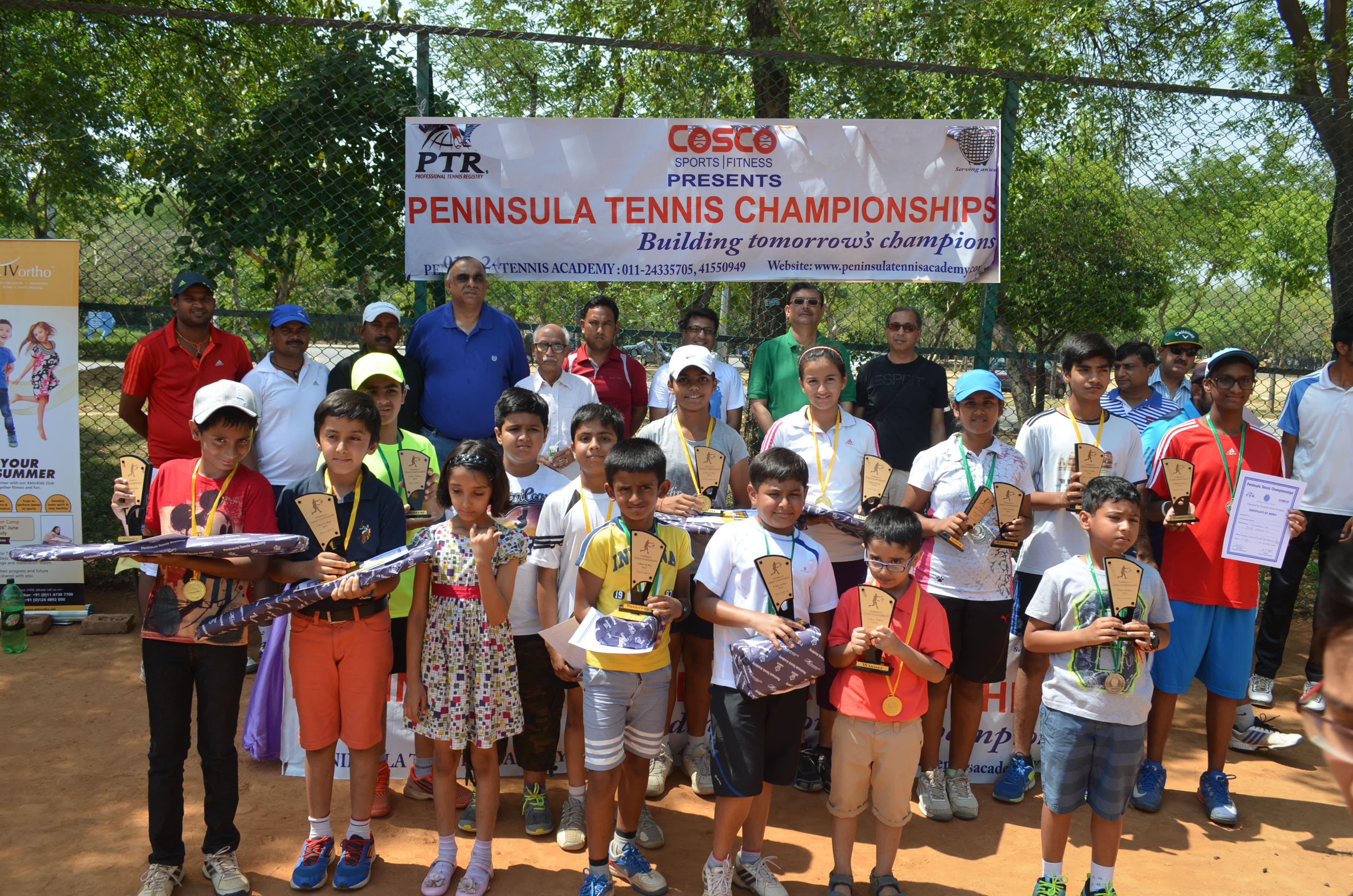 EVENT WINNER RUNNERS UP
Boys and Girls Under 6 Winner: Kanwar Runners-up: Shreshth
Boys and Girls Under 8 Winner: Kunal Swaney Runners-up: Kandhavel MA
Girls Under10 Winner: Prokalpa Runners-up: Shivika
Boys Under 10 Winner: Siddhant Mittal Runners-up: Nikhil
Girls Under 12 Winner: Shrishti Runners-up: Raavi
Boys Under 12 Winner: Shorik Dey Runners-up: Abhik Arora
Girls Under 14 Winner: Maanvi Runners-up: Raavi
Boys Under 14 Winner: Jayant Runners-up: Tanmay
Boys Under 16 Winner: Jayant Runners-up: Siddharth
SOME OF PENINSULA'S RECENT PAST EVENTS

Peninsula Tennis Championships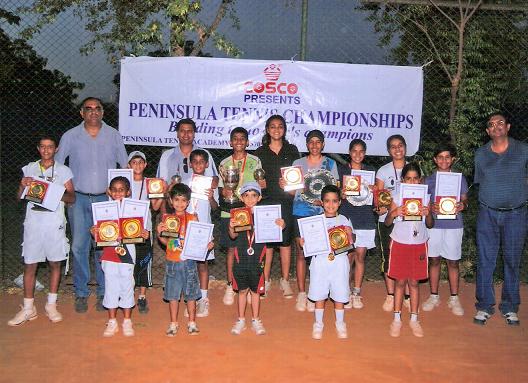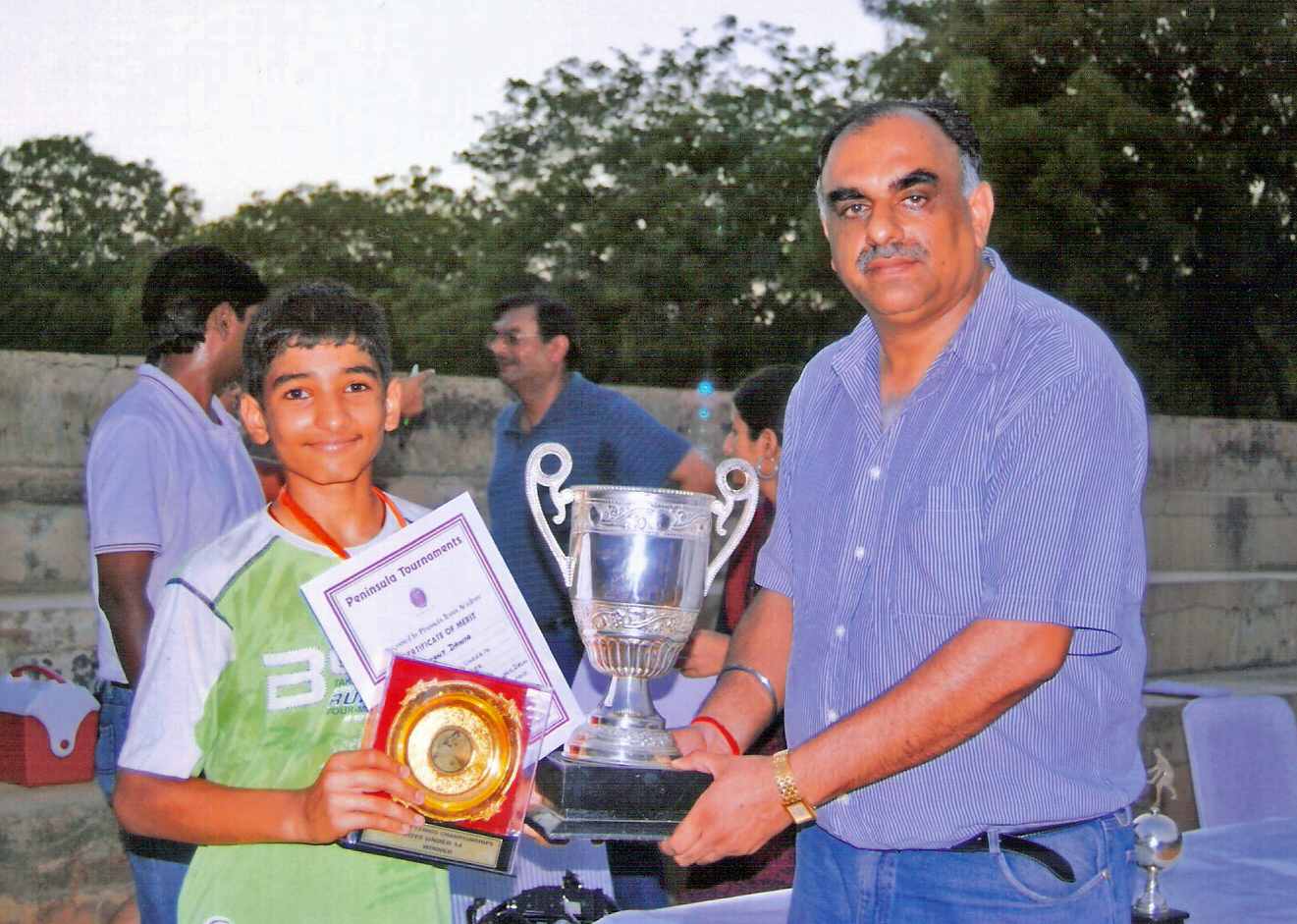 Professional Tennis Registry Workshops
International Certification Workshops, Junior Coach and Speciality Workshops
<![if !vml]>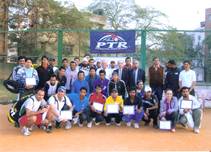 <![endif]> <![if !vml]>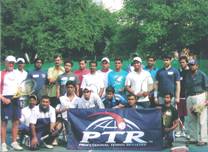 <![endif]>
International Certification Workshop Junior Coach Workshop
New Delhi 2011 Pune 2010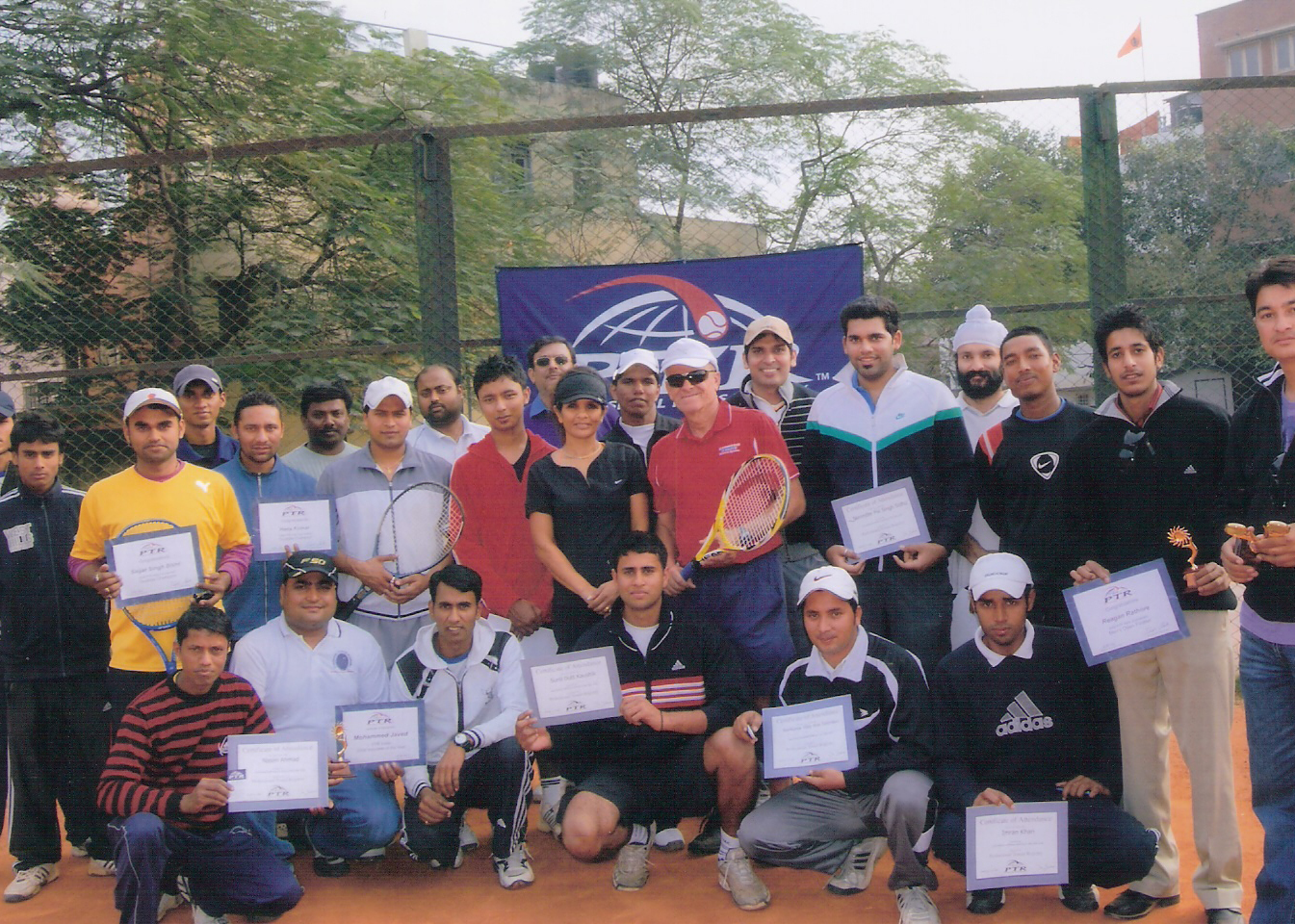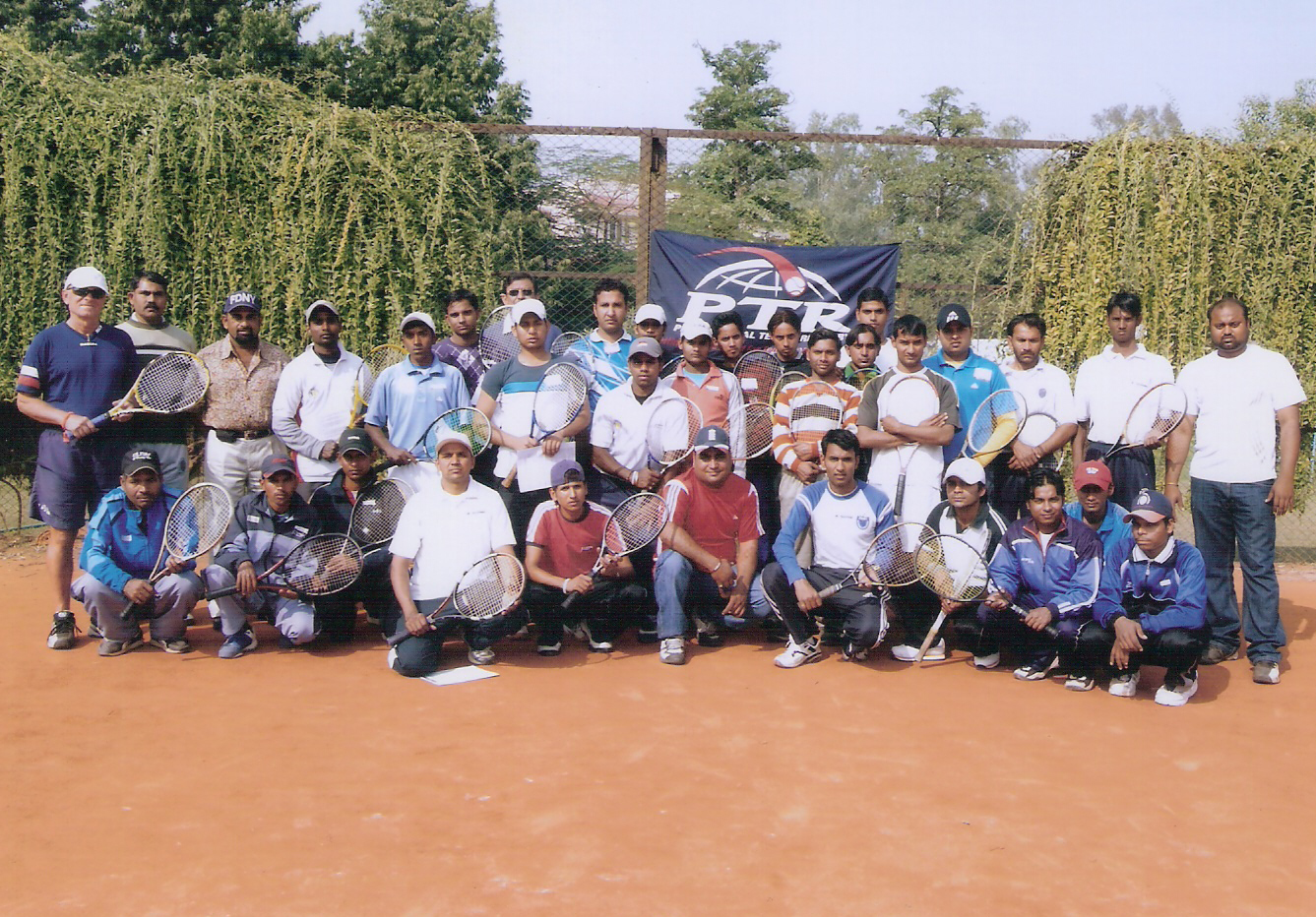 International Certification Workshop Junior Coach Workshop
New Delhi 2009 New Delhi 2009

The Agilent Cup

Inter Company Team Championships in Tennis, Badminton, Squash and Table Tennis

The Agilent Cup is a platform for the corporate to excel in sports and thereby nurture the fitness culture which today is an integral part of corporate life! The event was a phenomenal success in its inaugural year 2006 with top corporate vying for the prestigious Trophy won by Dhampur Sugar Mills in the previous event, the overall trophy was lifted by Hindustan Times while Ernst and Young were runners up. The third position overall was won by Agilent Technologies.